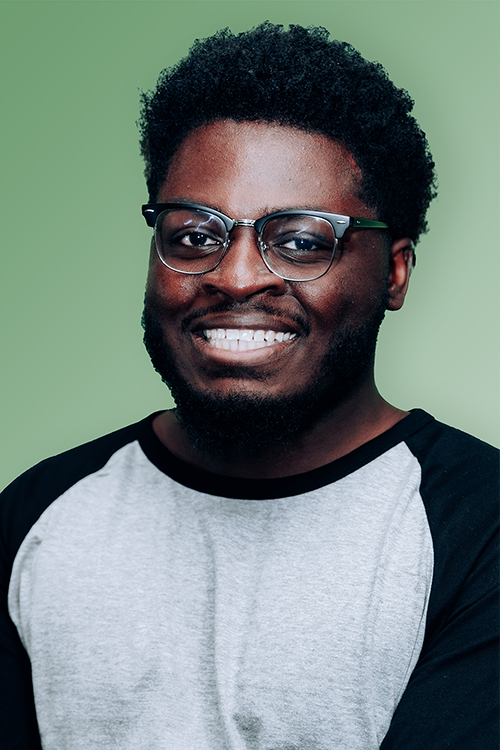 Tariq Williams (he, him, his) - Coding Mentor
Avid learner. Movie critic. Amateur chef.
As a coding mentor at Apple Academy, Tariq loves being able to make a difference and give back. He enjoys watching the students learn and grow, developing apps, and collaborating with his team.
Prior to joining Apple Academy, Tariq's love for coding and tech began years ago when he was just a teenager. An avid gamer, Tariq knew that he wanted to develop software for video games, so he took gaming and web development courses at Michigan State University, as well as teaching himself different coding languages before and during his college years.
Tariq earned his BA in Media and Information from Michigan State University. When he's not in the Academy, you can find Tariq at a Detroit Tigers or Lions game, or spending time with his friends, family, and his 100-pound goldendoodle, Max.