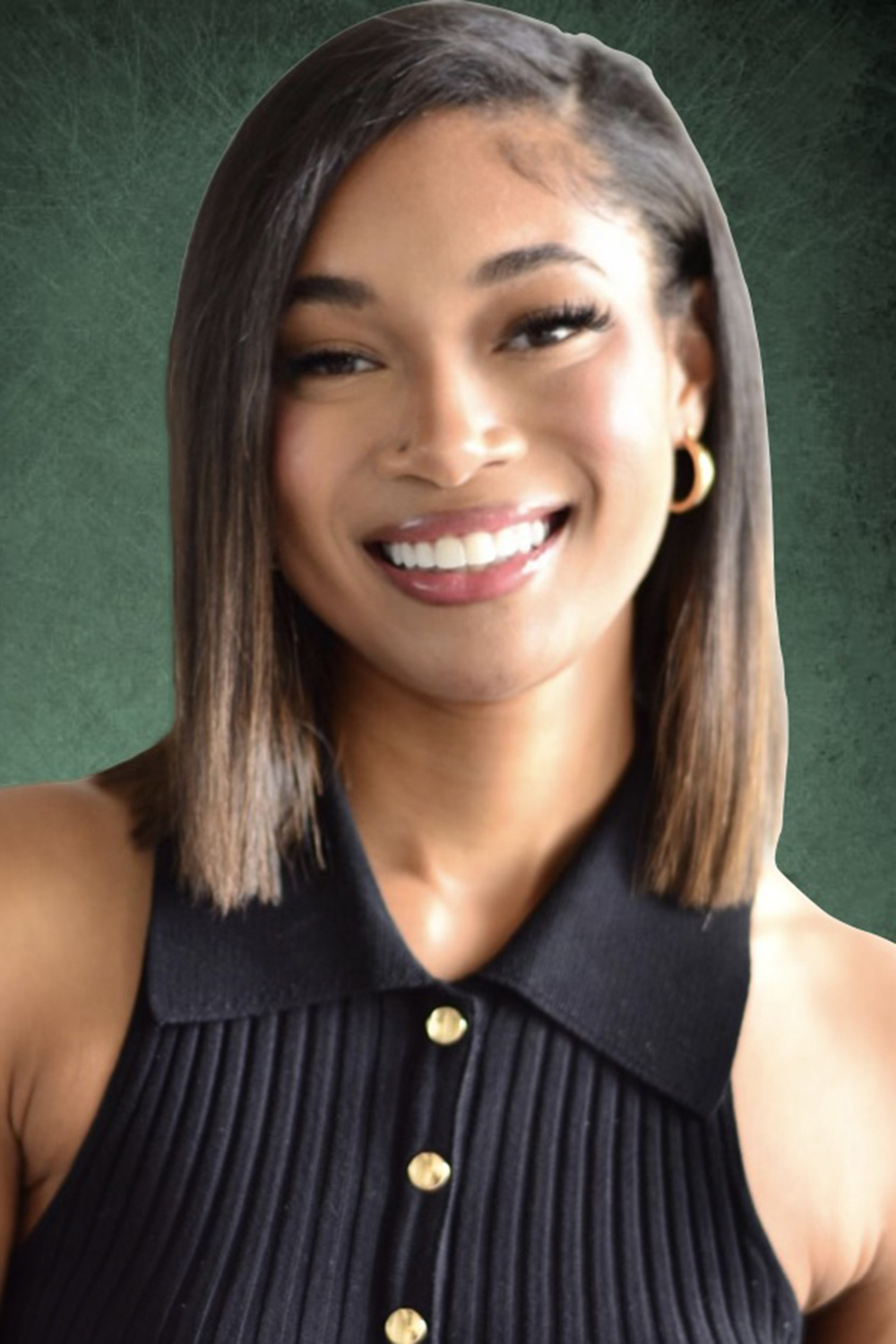 Alexia Henderson (she, her) - Design Mentor
Yogi. Plant-Mom. Seafoodie.
Alexia Henderson is a UX designer with experience in web based e-commerce solutions. As a design mentor at the Academy, Alexia strives to learn alongside everyone that enters the space. Her goal is to equip learners with the skills to be world class developers through navigating accessibility, encouraging one's own eye for design and personal aesthetic, and educating on the tools available to today's designers. To Alexia, being a mentor at the Academy is an opportunity to pour into each other professionally and explore the wide range of avenues that live within the ecosystem of tech.

Prior to joining the Academy team, Alexia worked at Comerica Bank, MSU's Office of Postdoctoral Affairs, and The Cube. She has collaborated with various teams in the data analytics and web design sectors. She also worked at the college of engineering career center providing feedback on resumes and helping organize career fairs. Her empathy-based mindset is the foundation for her design philosophy and her expertise ranges from mobile application prototyping to visual design and branding. In her spare time she hosts mentorship events for UXers looking to expand their network and improve their skills.

Alexia received her degree in Experience Architecture (XA) from Michigan State University. She was member of the XA club, Women in Engineering (WIE), and secretary of MSU's chapter of the National Society of Black Engineers (NSBE). In addition, she is a member of Alpha Kappa Alpha Sorority, Inc. When Alexia is not at the Academy, you can meet her at the local yoga studio or working on websites.