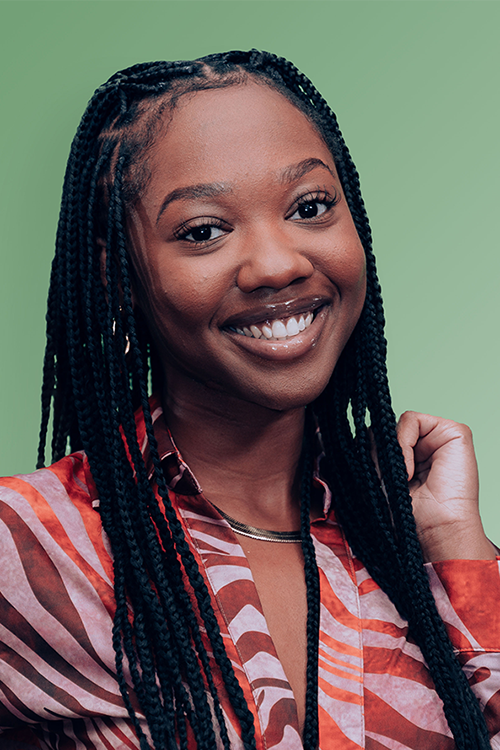 Arlaya Worthen (she, her, hers) - Design Mentor
Small business owner. Artist. Foodie.
As a Design mentor at the Academy, Arlaya ventures out her cavernous mind of art and physically applies it daily. Being a design mentor Arlaya's attention to detail is the focal point and is taught in many magnitudes such as teach color accessibility literacy and designing with intention. It is to a great extent that Arlaya enjoy's learning from others in the Academy while in her moments of teaching. Arlaya knows there's no right way to do anything and is open to all aspects.
Prior to joining the Academy Arlaya has always been in tune with arts and technology. Being a Lady with a passion of the arts and computers from toddler age, Arlaya collaborates with the theory of design daily. In addition to that, Arlaya was apart of the Apple iOS Design Lab in 2019, where she began her journey in creating vibrant user experiences for clients. That phase allowed Arlaya to become familiar with challenged based learning and recognize her role in teamwork dynamics.
Arlaya received her Bachelor's degree in Experience Architecture at Michigan State University When not in the Academy, you can find Arlaya working on building her small business, partaking in nature photography, trying new foods, going on adventures, creating graphic designs, and developing websites.