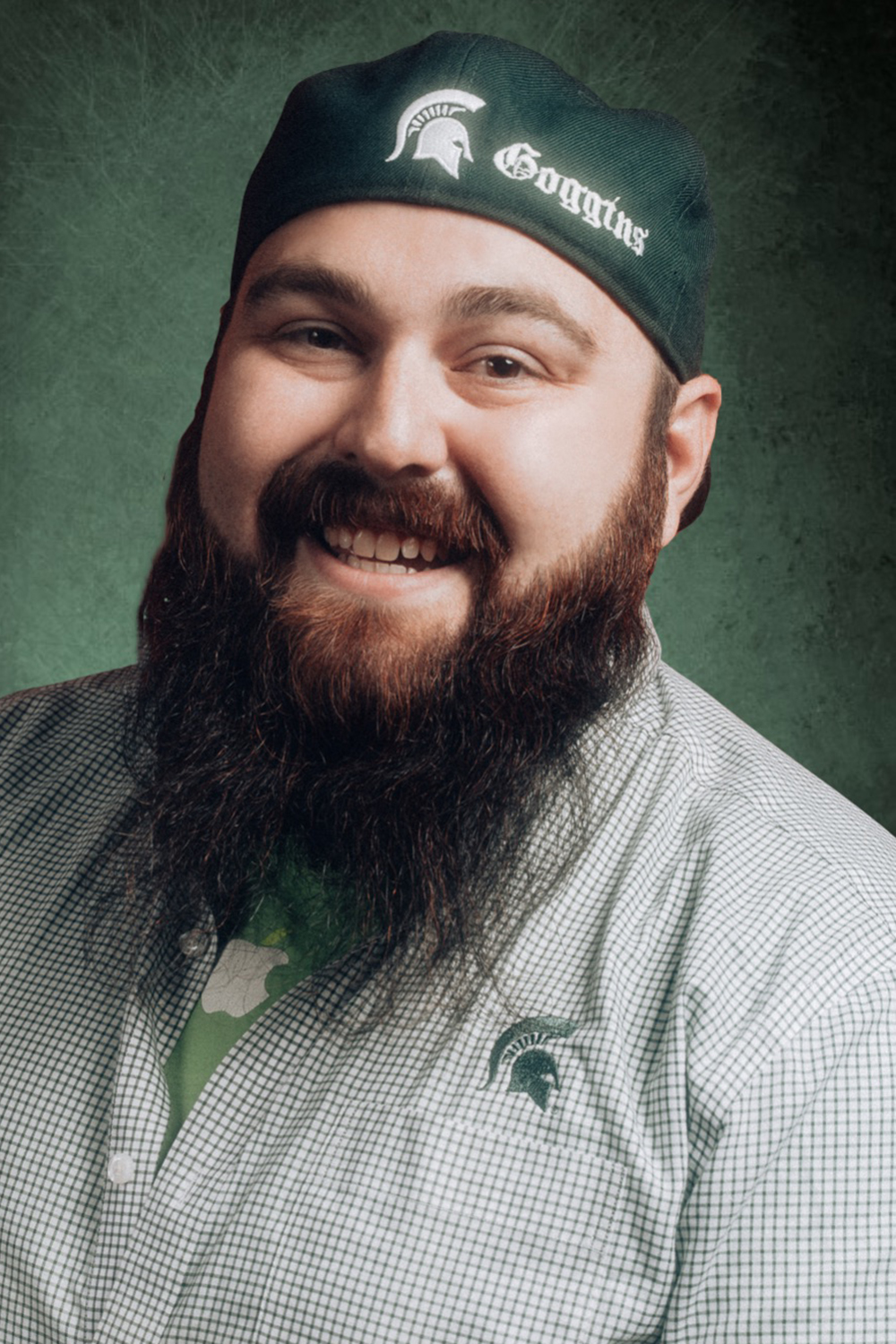 Mike Goggins (he, him, his) – IT Manager
Michigander. Vinyl enthusiast. Dog Dad.
As IT manager at the Academy, Mike Goggins, who goes by his last name, is passionate about bringing technology into the community, making it accessible on every level, supporting Academy students, and empowering their visions to take life through education and access to tech.

Prior to joining the Academy, Goggins worked as a Genius at Apple, supporting the retail products within Apple's ecosystem. Working at the University of Michigan, years later, he continued in support roles to help others within education programs.

When not in the Academy, you can find Goggins collecting records, kayaking or attending local concerts.