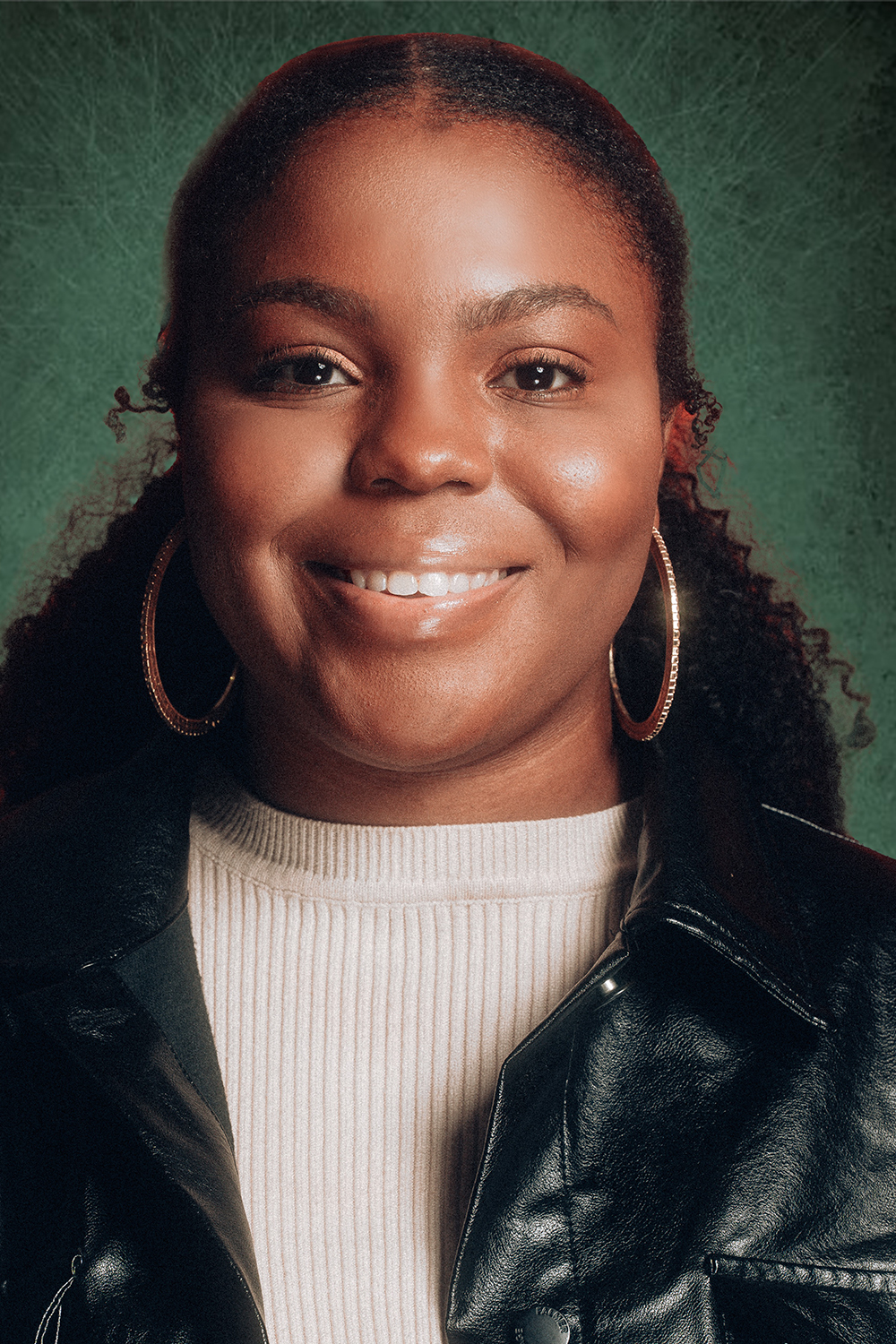 Telayne Keith-Logan (she, her, hers) – Design Mentor
Creative weirdo. Music anthropologist. Empathetic leader.
As a Design Mentor at the Academy, Telayne walks students through the human-centered design process. As a constant advocate for users, Telayne understands the importance of a balanced foundation in terms of app design. A creative at heart, she enjoys the combination of visual design and product development. She's earned the affectionate role of dj as she keeps the energy alive through her curated playlist in the academy. She is excited to usher students through this exciting process.
Prior to joining the Academy, Telayne worked as a user researcher and marketing specialist for a private equity firm based in Cleveland, Ohio. Providing crucial guidance to portfolio companies in the construction, psychological, and medical industries. She also expresses her artistic talents through her own event and strategy company, Sinclair Creative. The bridge to the Developer Academy was built through a partnership between Apple and the Boys and Girls Club of Southeastern Michigan where she facilitated an app development program, Code 2 Career. Direct impact to the local community is a core tenet of her character and it carries her through her work at the academy. She had the distinct honor of being featured on Apple's website for her work with BGCSM and the Apple Developer Academy.
Telayne attended Kent State University where she earned a bachelor's of science degree and most recently, a Masters of User Experience Design. She is a proud member of Delta Sigma Theta Sorority, Inc. and Creative Director of her event and design company Sinclair Creative. A student of the world, she is a multi passionate individual with a curiosity for world cuisine and music. When not in the Academy, you can find her enjoying music while painting or creating home cooked with family.