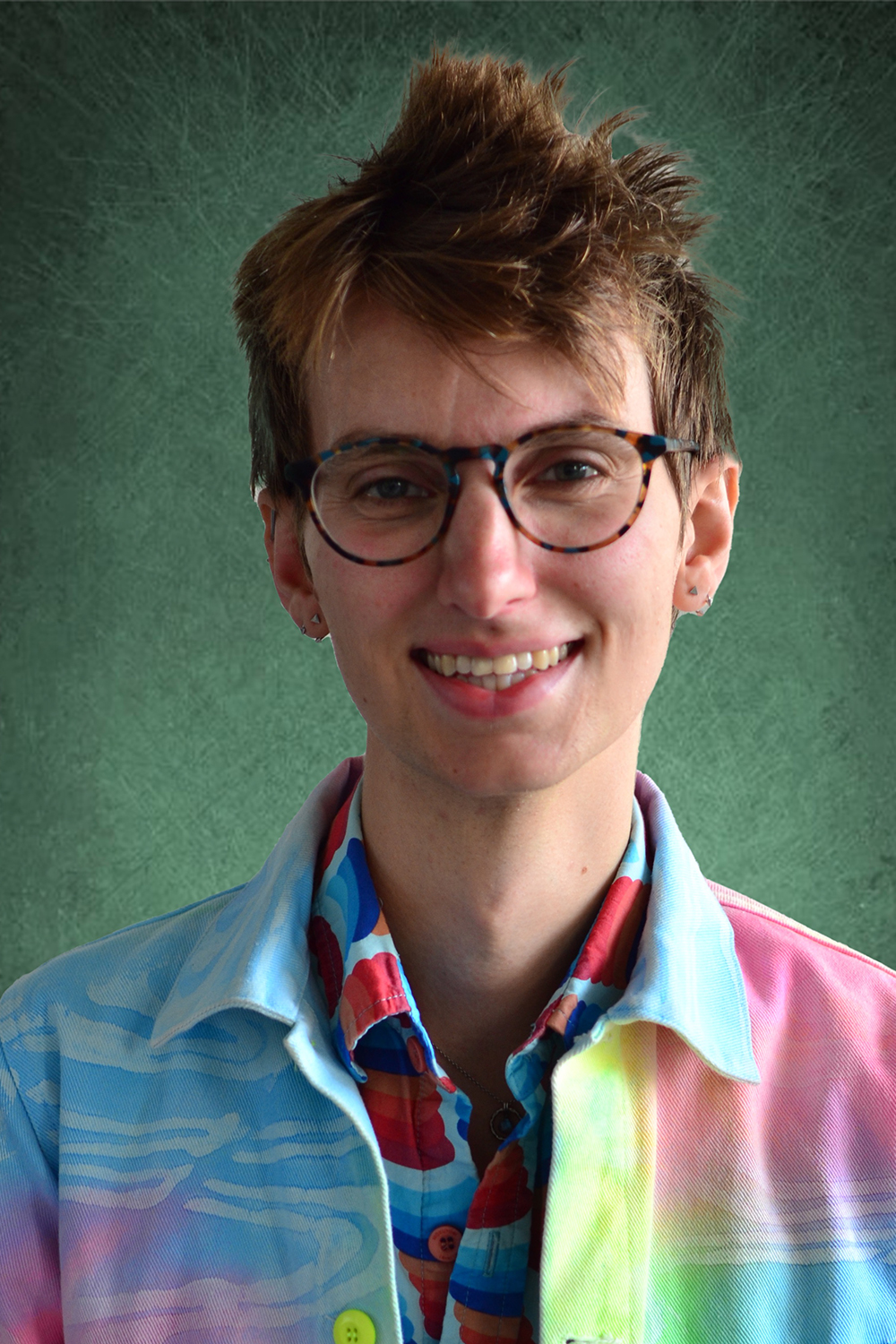 Zoe Cutler (she, her, hers) - Coding Mentor
Multimedia weirdo. ADHD gremlin. Poser composer.
As a coding mentor at the Academy, Zoe is passionate about developing clean, colorful interfaces and building accessible apps. She draws from her eclectic interests to be the translator between different areas of expertise. As a generalist, Zoe is frequently seen pretending to be a designer, facilitator, and curriculum developer. She is happiest when presenting topics she knows nothing about in front of unwitting Academy learners. Challenge-Based Learning pushes her to confront the unknown, while embracing radical educational models as part of the radical change she seeks.

Prior to joining the Academy, Zoe earned a Bachelors of Music from Oberlin Conservatory and a Master of Music from University of Michigan. When not in the Academy, you can find her playing trombone, climbing, avoiding her composition commissions, cooking spicy food, making paper snowflakes, throwing ceramic vessels, pretending to be a whole brass quintet on YouTube, forgetting to water her plants, and trying a new hobby each week desperately hoping something will work out.